Last week in church our pastor and his wife talked about home dynamics. They talked about how our homes appeal to the fives senses. Is the TV on constantly? Is it too dark? Do you sit down as a family for meals? If not dinner, then at least breakfast? This got me thinking a lot about what kind of home I'd like Kade to grow up in. Home should be warm, comfortable, inviting. You're home should show your personality, be filled with your favorite foods, your favorite sounds, your favorite people. When we moved into our apartment just over six months ago, we packed hastily and didn't bother sorting through our junk before hauling it in. We were in a hurry to start our new lives and in doing so brought our old lives with us by mistake. The past few weeks I've been sorting through all the
stuff
that has accumulated in different areas of the house. With three out of five rooms gutted, reorganized and redecorated, it's finally feeling like
Home
. My home smells like hot apple cider and "
Autumn Sunset."
It's filled with colors that are warm on your eyeballs- browns, blues, oranges and smooth latte. We don't even own a TV. The noise level is low with an exception of an outburst of either laughter or tempter tantrum. If my home had a taste, it would be strawberry walnut pancakes and honey. Because that's Kade's favorite food right now and he gets it Everywhere. My home is comfortable. And believe me, if I had more square footage there would be many more chairs and love seats stacked with over-stuffed pillows and books wedged between the cushions. We have a small space, but it's
our
space. When we get home, Kade squeals with delight and pushes, pushes, pushes on the door while I frantically try to unlock it for him. And that makes all of my hard work worth while.
This is what's been happening in our Home the last few days: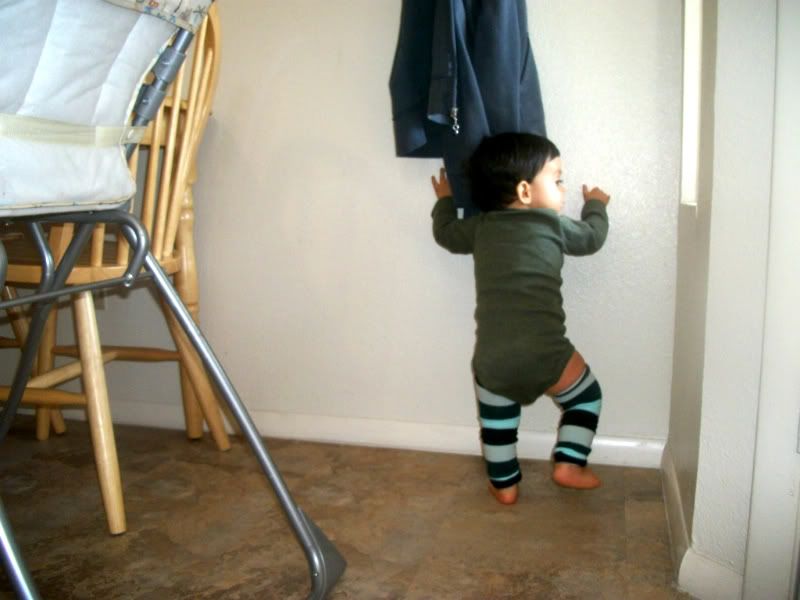 Kade is getting daring, walking along the walls and even letting go sometimes!!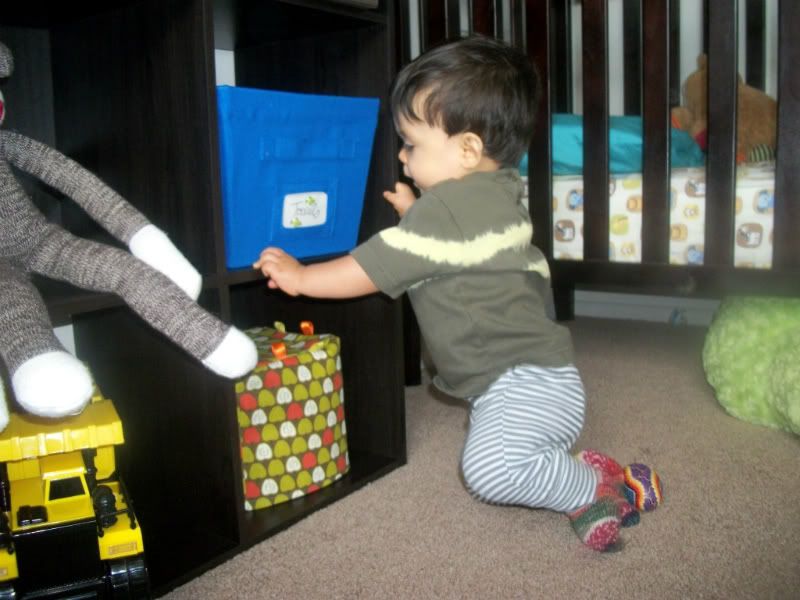 We've spared some time for evening walks on the Parkway.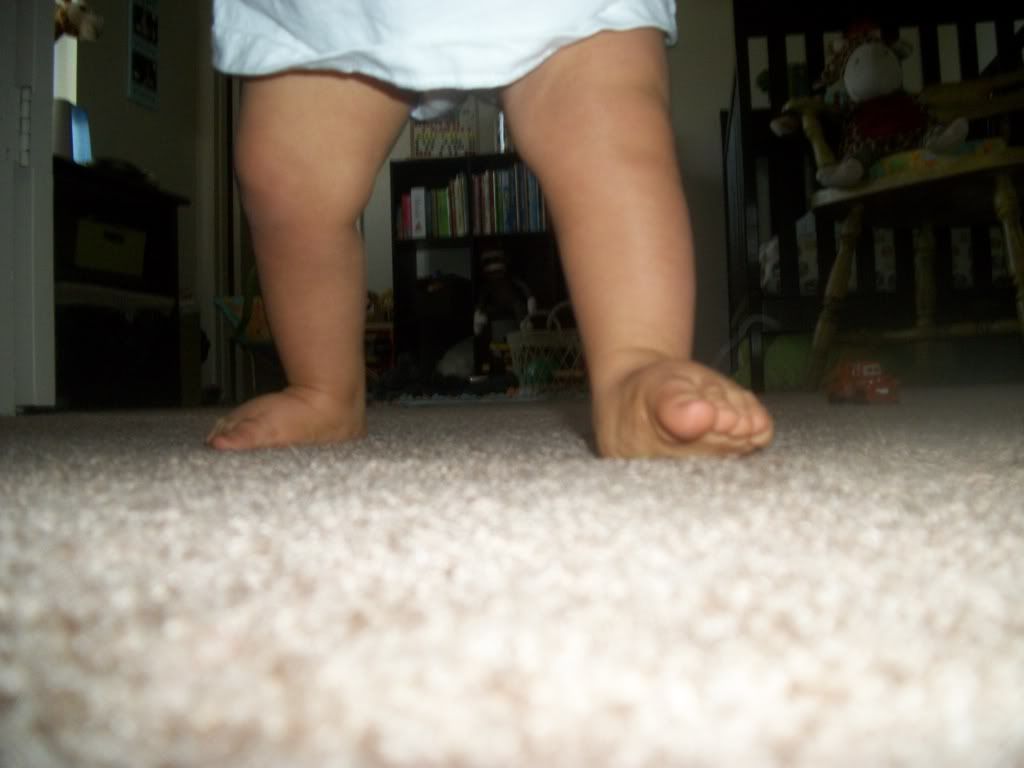 These feet here? They're getting awful close to walking.
***
Driving down to my CPR class today, I saw from the corner of my eye a flash of orange. I opened my eyes a little wider and realized
The Leaves are Changing!
Do you know what that means? That means, the fall decorations can finally come out. I haven't been living on my own for many holidays so my collection of festive fall fare was very sad. So, Kade and I went on an adventure across the street to the river. Kade tipped his toes in (with mommy holding on tight, of course) and Mommy found the perfect branch. I tied felt leaves to it and
viola!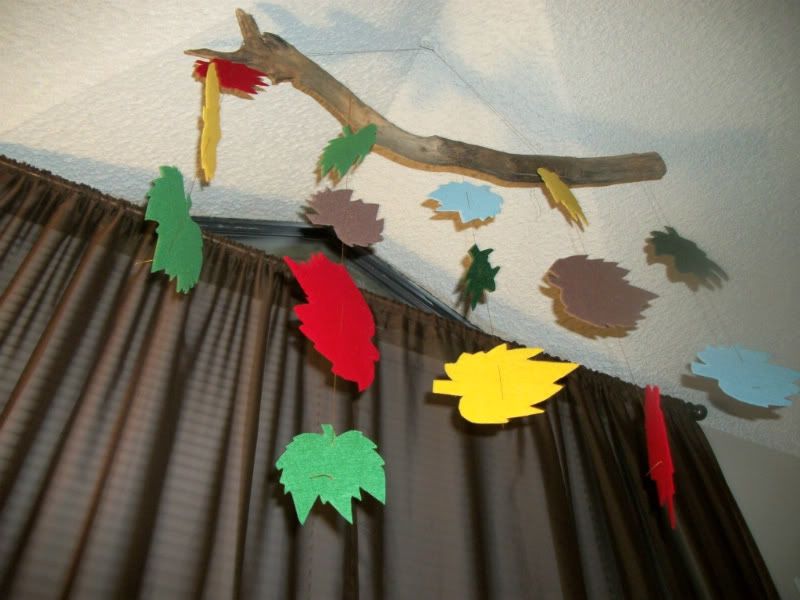 Now, time for a graveyard shift. But first, a pot of coffee is calling my name!

Happy Fall.